Join us on Sunday at Scottsburg Baptist Church, located in the town of Scottsburg, Virginia.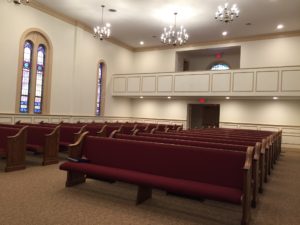 Sunday School – 9:45 AM
We have classes available for all ages.
Worship Service – 11:00 AM
In 1779, a "band of devout men" met in a log cabin about two and a half miles northwest of Scottsburg and organized Musterfield Baptist Church. In 1885, the church moved to Scottsburg and a building was built in the location it currently resides. 237 years later, Scottsburg Baptist Church still exists to glorify God by living His mission as a community transformed by the gospel of Jesus Christ.